Writing center work is vibrant, dynamic, and collaborative. It is based on the notion that we are all writers and that writing is a social act. And quite importantly, it illuminates that writing is a process. At institutions of higher education, writing is regularly used as an assessment tool. And in this way, writing quite quickly becomes a product to be produced.
As a way to think more about the work of writing and the processes of knowledge production, I have begun to collect (with consent) notes from my writing center sessions. In my sessions, students and I work together to articulate their ideas and try to fit them into traditional linear representations of thought, or the standard US academic essay. Most of my sessions end with a very unique, colorful, and spatial representation of students' ideas. We tend to laugh about what their professor would say if they handed in this document instead of their polished academic paper.
To honor this work and resist the impulse to discard it after a traditional paper is produced, I have asked students if they want to share these images online.  Below is a curation of the writing work that students have invited me join them in. I thank them for letting me share their thoughts, particularly as they take shape in non-traditional forms.
***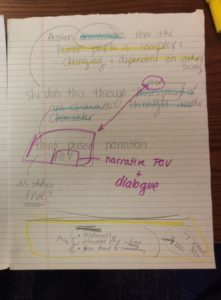 How Jane Austen's writing techniques – her exposition of character assessments of each other – present a unique view of the human psyche.
***
Contemplating the inner-workings of a minor character (with one line) in Julius Caesar.
***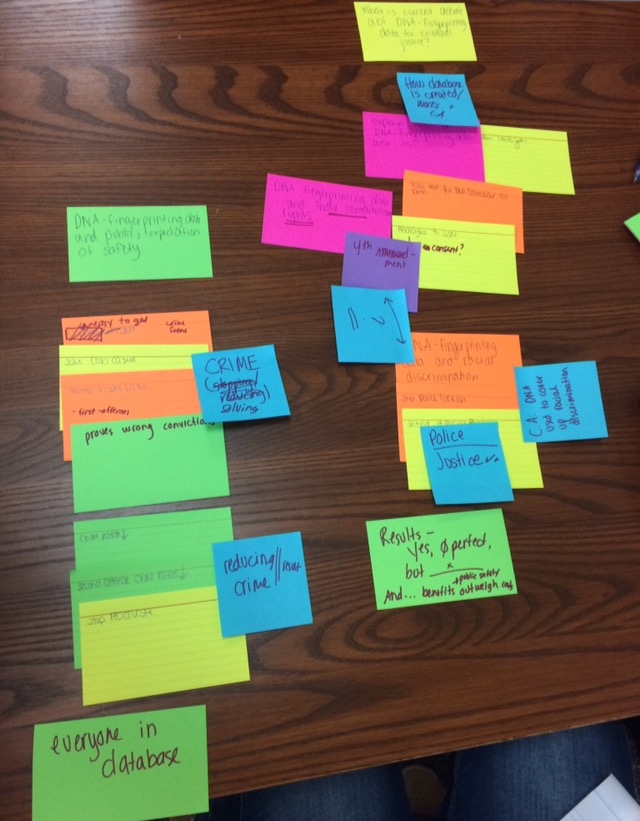 Should the criminal justice system use DNA-databasing?
***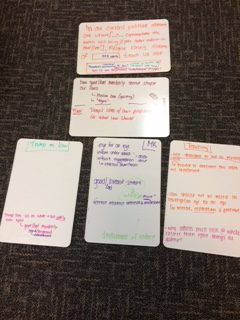 What does Melanie Klein's theories of the infant teach us about the law?
***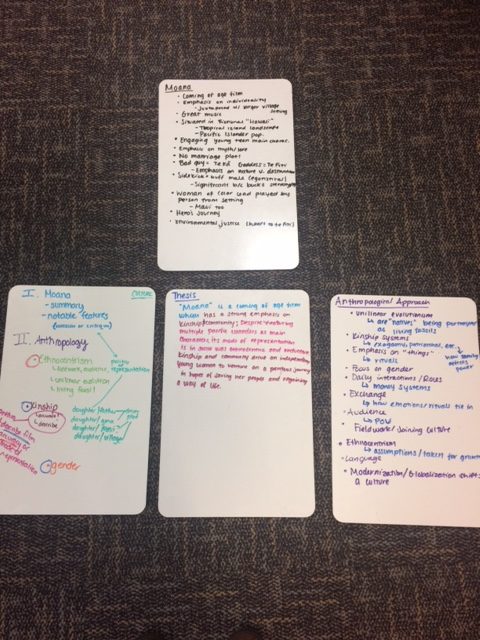 How would an anthropologist respond to the film, Moana?
***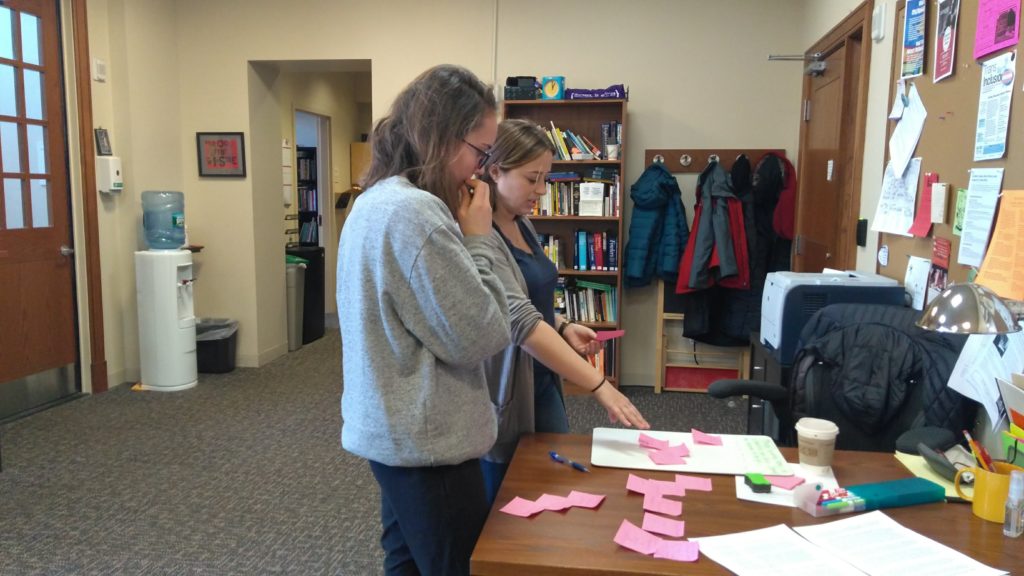 Working with post-its and white boards to discover the structure of an essay about democratic historiography.